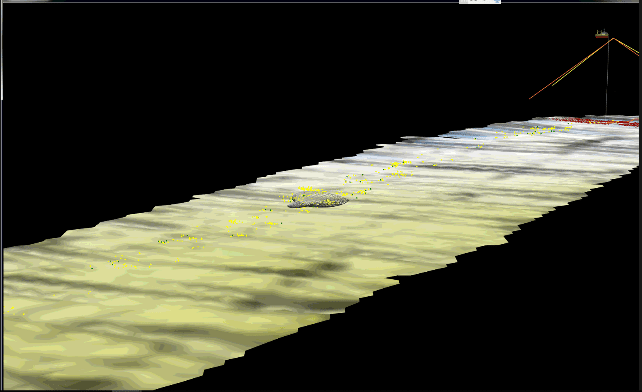 Audacious is a new design of fishing vessel developed by the yard which is arranged for both single and pair trawl and is expected work mainly in Scottish waters targeting white fish.
Steven Wood from Woodsons told The Skipper "Biomass detection is extracted from single targets of as small as 7 cm. Advanced realtime processing allows the skipper to build their own "Fish species categories" with their own relevant unique responses. This provides the skipper with both 2D and 3D mapping displaying the percentage of the mix of fish species within the area they are towing in in realtime." "With the need to target only specific species due to quota and discard rules Seapix provides the skipper with the highest level of information possible as to what mix of species is within the area they are fishing in."
After 10 fishing trip with his new vessel Barry confirms his great interest for SeapiX information. « Species Clss has been setup with dedicated coloring coding per species providing very easy reading of purness or mixt of species while I tow. SeapiX provide a very sharped discrimination close to bottom » he says.